content
TRANSLATE
Note: Not all translations may be 100% accurate.
ROSO Game Guide
Welcome to our Game Guide! These guide(s) were made in order to help you out in your journey through ROSO!
For more information about any item(s) or monster(s) in our server, check out our Game Database
Note: You can hover your mouse over any icon for more details about that item.
This guide was last updated on May 10th, 2023
King of the Hill
King of the Hill
A brand new PK mode has been added to Dream Island! During this time, you'll see "land spots" shown on the map.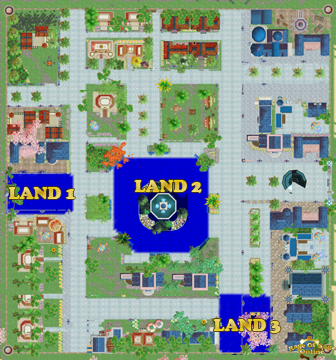 Note1: Only 1 "land spot" will be active at a time. The land spot is chosen at random at the start of the map.
[OPENING TIMES]
| TIMES | DURATION |
| --- | --- |
| 1:30 AM, 3:30 AM, 7:30 AM, 10:30 AM, 2:30 PM, 6:30 PM, 11:30 PM | 30 minutes |
[THE BATTLE]
You'll need to enter the portal when the map opens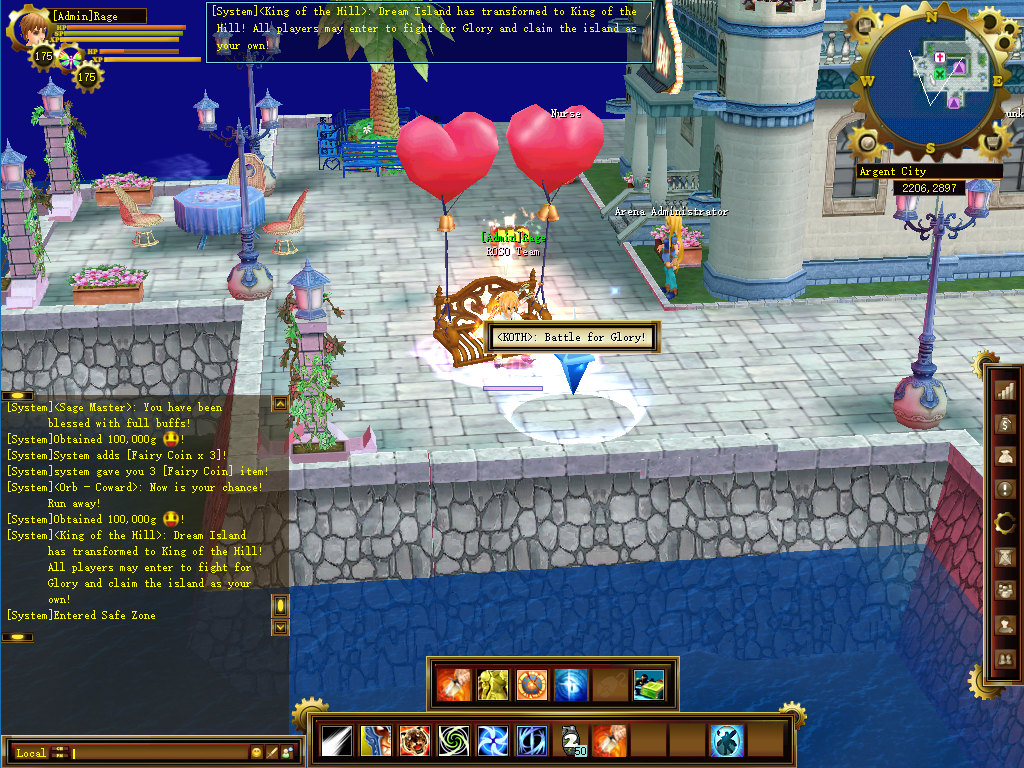 Note1: If you are already inside of Dream Island when King of the Hill starts, you will automatically be teleport-ed into the map.
You'll be teleport-ed to 1 of 3 different KOTH maps. The location of the land is the only thing that differs between them.
Once you find a land spot, a count down will begin in order for you to claim the land and become king. The first person to claim will become king.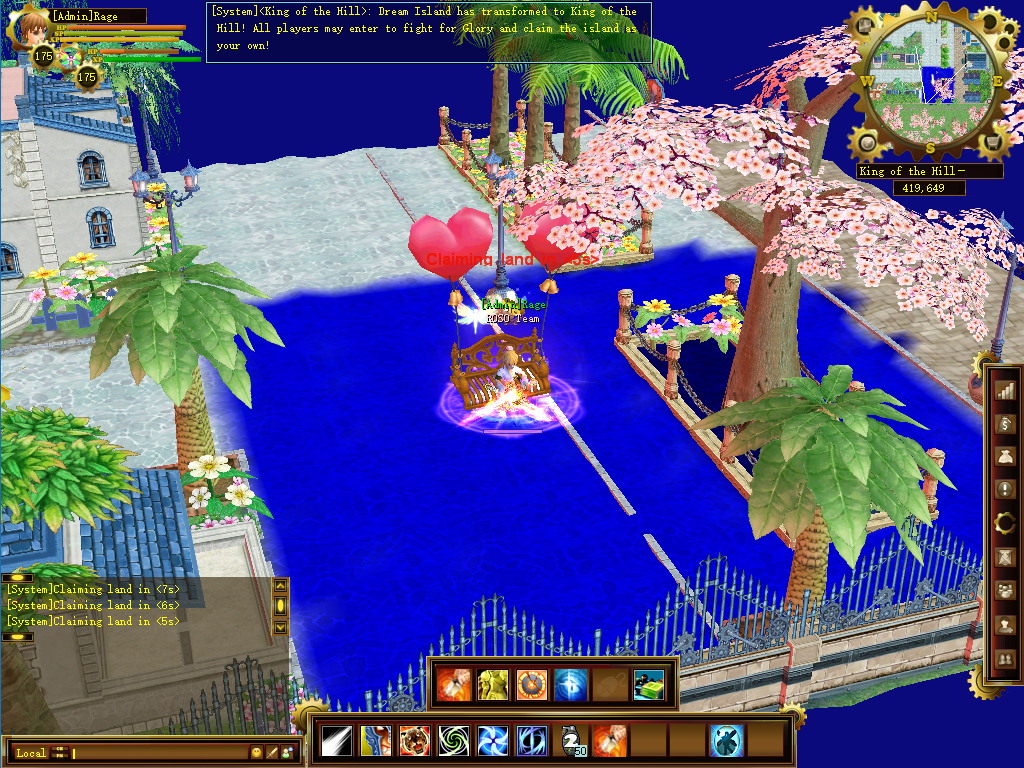 KING EFFECT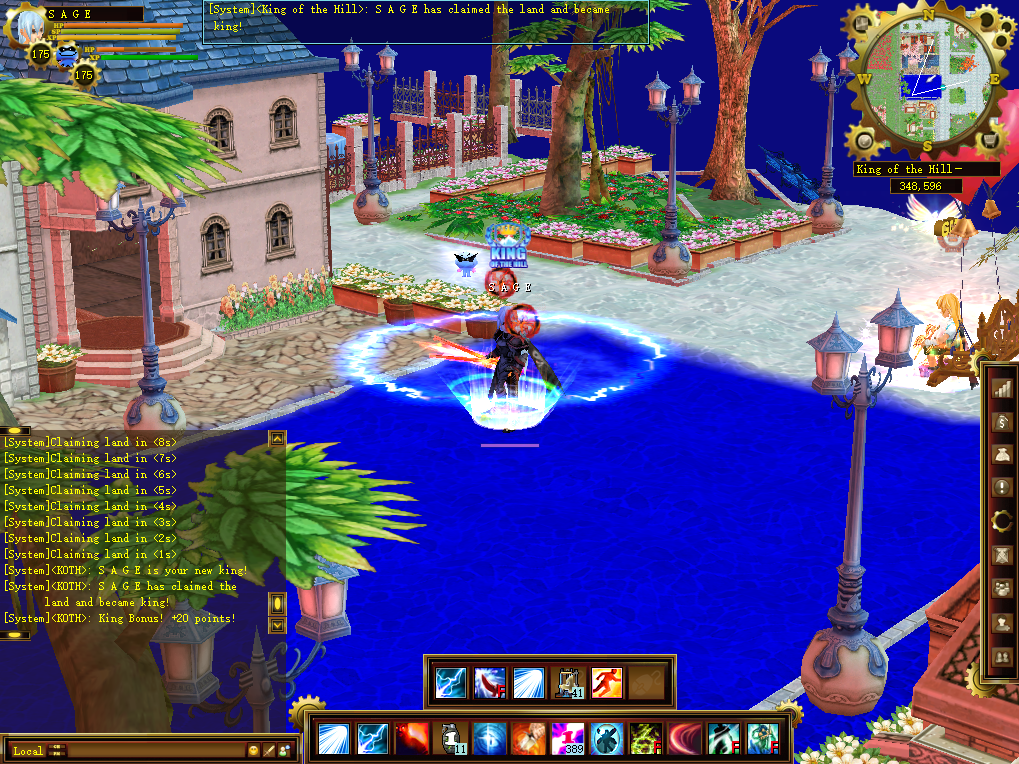 The king will have the following stats applied
+250% Attack buff
+150% Hit Rate buff
+250% Max HP buff
-99% Defense debuff
-60% Dodge debuff

[BATTLE DYNAMICS]
-The king will gain +20 points every 20 seconds, while they are near the land spot
-Everybody else will be able to plunder between +1-5 points every 7 seconds from the land spot
-Each land spot has a maximum of 200 points. When you plunder, the land points decrease.
-Once a land spot has reached 0 points, the king will change since they could not protect it
-Each legitimate kill will net you +8 points
-Killing the king will give you an additional +12 points
-You must always be obtaining points, either by killing or plundering.
-Being inactive (i.e not gaining points) in the map for a certain amount of time will decay your points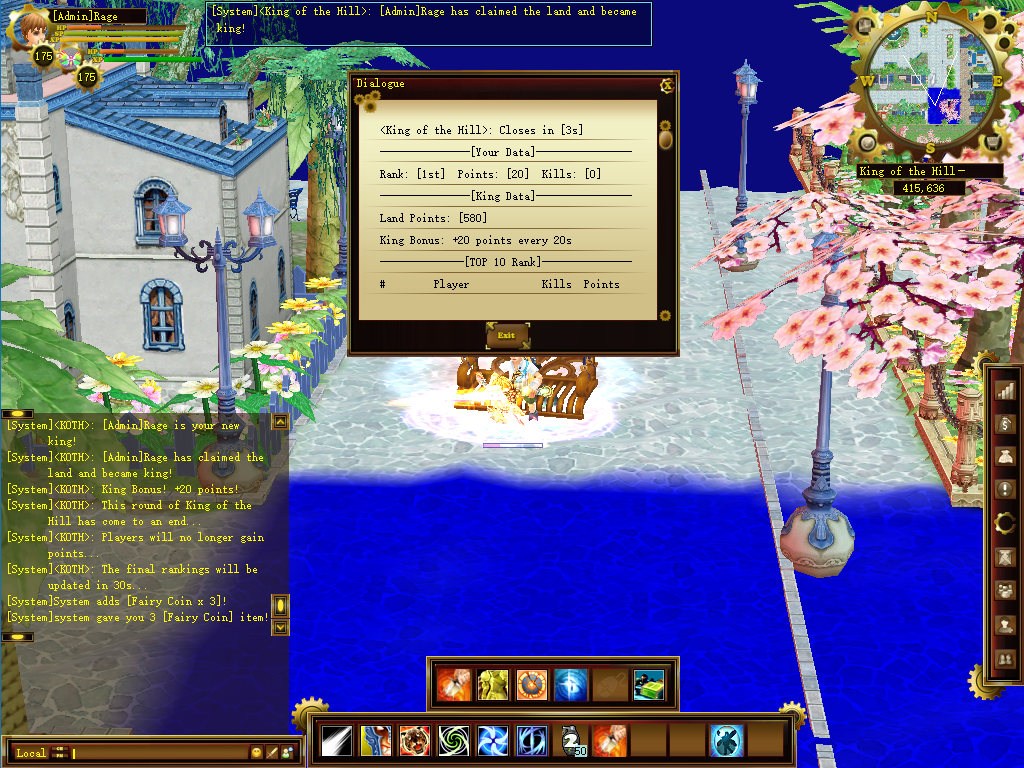 You can use the command /koth to see the rankings and your points
[REWARDS]
Players will be rewarded near the end of the map based on how many points you obtained.
For every 10 points you have, you'll get 1 Heavenly Chest
as well as the following additional rewards.
Additional Rewards
Augment Grade Increase Ores (60-100x)

Elite Blueprints (1-3x)

Great Gem Bag (1x)

1-Billion Notes (4-7x)