content
TRANSLATE
Note: Not all translations may be 100% accurate.
ROSO Game Guide
Welcome to our Game Guide! These guide(s) were made in order to help you out in your journey through ROSO!
For more information about any item(s) or monster(s) in our server, check out our Game Database
Note: You can hover your mouse over any icon for more details about that item.
This guide was last updated on May 10th, 2023
Account IP-Lock
Account IP-Lock
[What is Account IP-Lock?]
This is essentially the best way to secure your account. Only the IP address that you personally add to your account will be able to login to your account. Any IP address not authorized will be unable to login.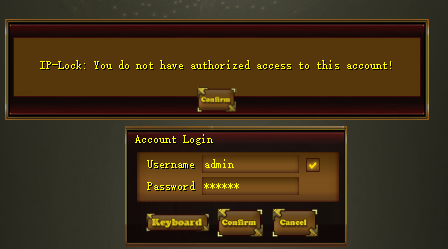 [Step 1: Visit your account page]
Go to your account page and select "IP Lock" from the "Security Center" drop down menu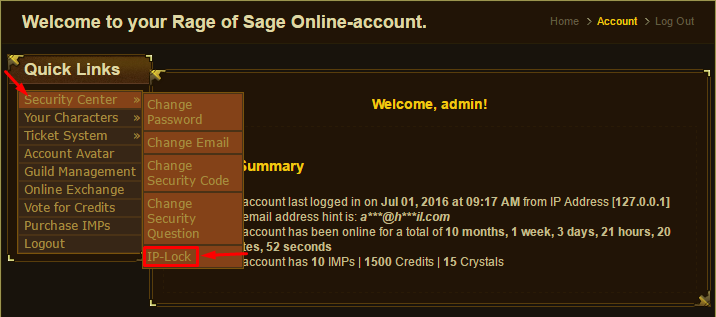 [Step 2: Verify account information]
Enter the information required in order to continue to the next page. This will help us verify your ownership of the account.
- Email address on the account
- Security answer on the account
- Security code on the account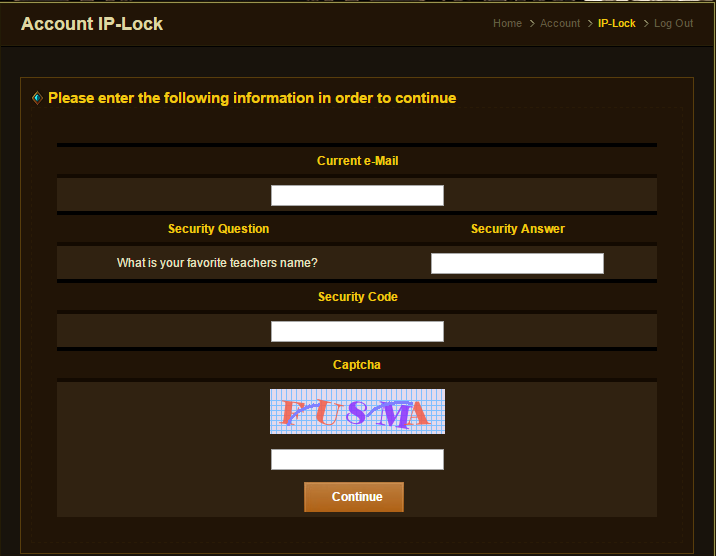 [Step 3: Add an IP]
Click the button to add a new IP address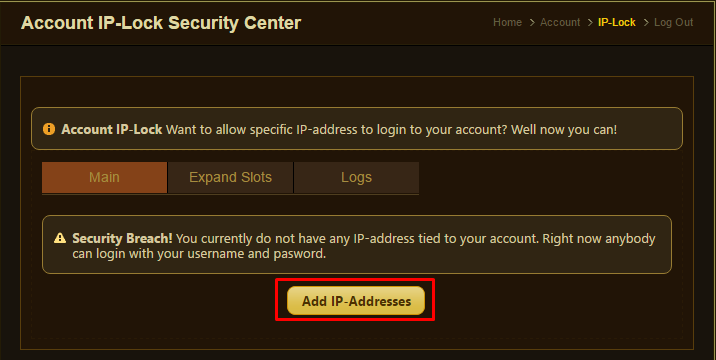 [Step 4: Type the exact IP]
Input the IP address you want to authorize for your account and click "Add"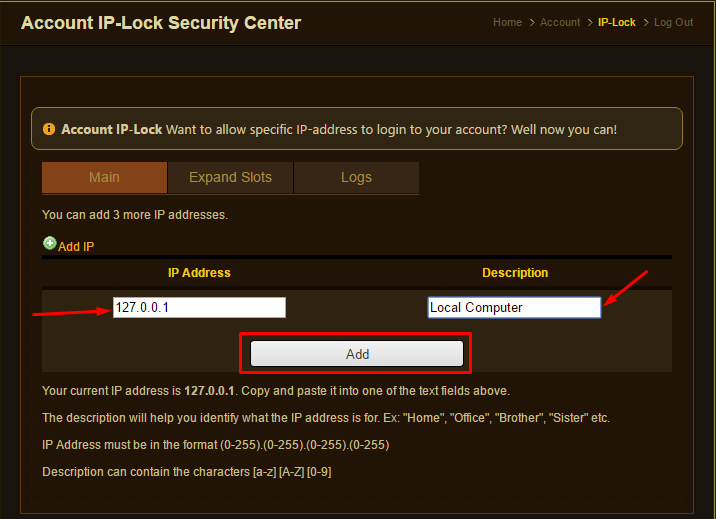 [Step 5: Modify IP(s) if you need to]
The IP addresses listed on the Main Page will be the only ones allowed to enter your account. You can edit or delete them as you please.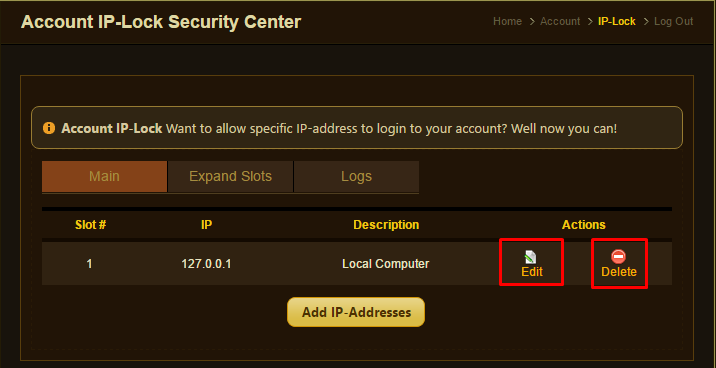 [Optional Step 6: Expand Slots]
All accounts will be given 3 free slots, if you want to expand your slots you can pay 5 imps.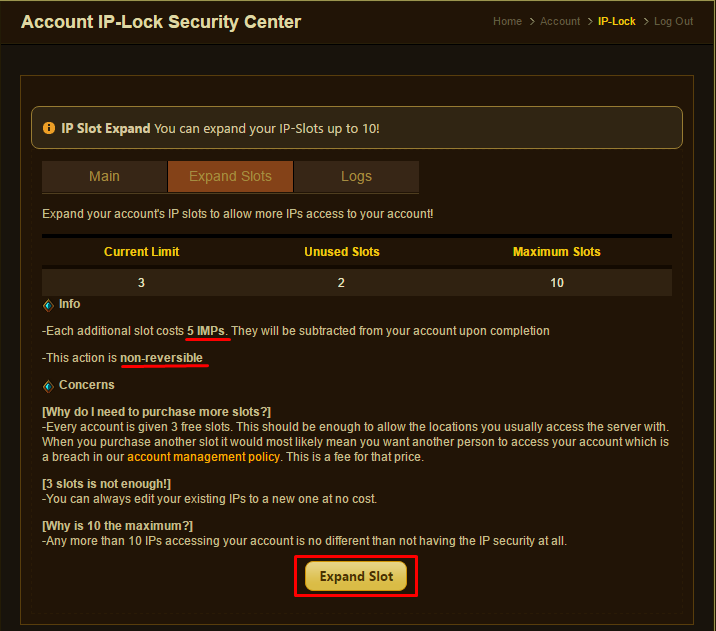 Addendum
Ideally, your log page should always look like this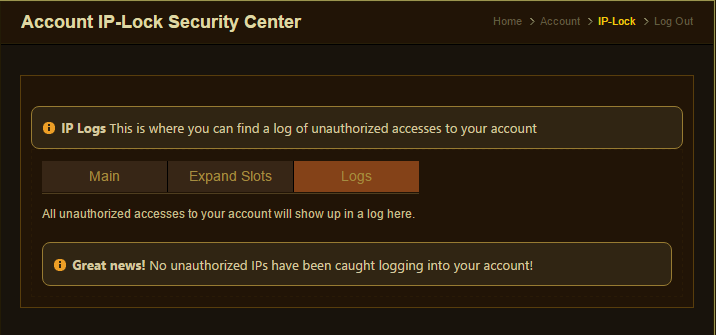 However, if any unauthorized attempts are tried, you will know.